(re)Discover your own power through Breath & Movement
"Fascinated and passionate about tapping into the wisdom of the body and working with the breath through awareness, conscious movement and somatics."
I'm an Open Floor Embodied Movement teacher, Therapy-in-Motion practitioner and Integrative Somatic Breathwork Trainer.
Co-creator of the "Wheel of life" academy, offering trainings in self development and self leadership, since 2016.
Working member of Open Floor International and part of the Therapy in Motion circle.
Board member of the IBF (International Breathwork Foundation)
I facilitate workshops and individual sessions, combining the power of conscious connected breathwork, embodied movement and somatic practices.
For 6 years I was part of the IBF Admin Team and part of the admin team of Atman, the Austrian breathwork association.
I was a staff-member of the Belgian Association for creative therapy for many years.
 Some of my qualifications
– Certified Open Floor Embodied movement teacher
– Certified Open Floor Therapy-in-Motion practitioner (Openfloor.org)
– Integrative Somatic Trauma Therapy certificate
– Somatic Attachment Therapy training
– Buteyko method instructor
– Certified Transformational Breath facilitator/trainer
– International Breathwork Foundation workgroup leader
– Global Professional Breathwork Alliance Certified Practitioner
– Training and supervision with Kayana Breathwork
– Certified Conscious Breathwork for Trauma & Recovery (IBF)
– Trained in Dance Movement Therapy, Laban & Bartenieff fundamentals, Reichian bio-energetics, Active meditations, Somatic experience (AgapeBelgium.be)
– Trained in Authentic Movement (AgapeBelgium.be) & Patrizia Pallaro
– Certified Traumahealing fundamentals (centrumopenmind.be)
– Reiki I certified (anamcara.be)
Additional online trainings
– "Developmental Trauma" with Maureen Gallagher
– "Exploring body-mind connection, releasing seven belts
 of tension"  with Giten Tonkov, Prema McKeever and Nisarga.
"Mindfulness not only makes it possible to survey our internal landscape with compassion and curiosity but can also actively steer us in the right direction for self-care."
– Bessel van der Kolk
"Being able to feel safe with other people is probably the single most important aspect of mental health; safe connections are fundamental to meaningful and satisfying lives."
– Bessel van der Kolk
"Emotional intelligence is the ability to sense, understand, and effectively apply the power and acumen of emotions as a source of human energy, information, connection, and influence."
– Robert K. Cooper. Ph.D.
"Your soul knows the geography of your destiny. Your soul alone has the map of your future."
– John O'Donohue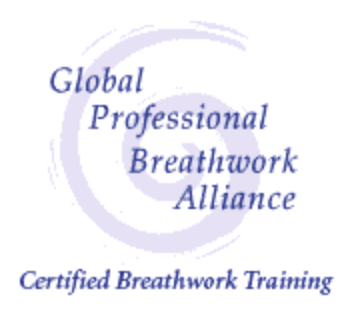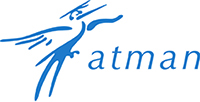 My Approach
I passionately believe in the transformational power of the breath and of the intelligence of our bodies.
I focus on the individual needs of each person.
The way I work is sometimes focused on self-awareness and resource-building and at other times is more focused on deep process work and emotional release.
At all times, I support the person in their own journey and process, as a partner, as a witness.
My approach is body-focused, practical and experiential.